Edition 33 33e édition
---
José Garcia
 • Jury president
Twenty years ago we met Quelqu'un de bien (someone good) on our beaches, as stated in the film you shot in Dinard under the direction of Patrick Timsit. Eight years earlier, we discovered you alongside Antoine de Caunes and Philippe Gildas on the set of Nulle Part Ailleurs. Every evening you played a different character. All of them became famous and their only limit was their excessiveness. Excessiveness will be your trademark in the cinema, your touch, the distinctive sign of great actors. It is difficult to forget the truculent dialogues of Serge Benamou, the role that made you shine on the big screen, in the trilogy with more than 17 million tickets sold, Would I Lie to You the powerful angry jabs of the Turk in Le Boulet or the histrionics that you forgot to install the off button in Rire et Châtiment.
You played a serial killer of job seekers under the direction of Costa-Gavras in The Axe, a doctor for cannibals in Claire Denis' Trouble Every Day, a Houellebeckian virgin in Philippe Harel's Whatever, the famous Commissaire Adamsberg imagined by Fred Vargas in Régis Wargnier's Have Mercy on us all, a banker robbed by magicians in Louis Leterrier's Now you see me or a top boss at the Ministry of the Interior in James Watkins' Bastille Day. You are currently starring in Canailles and, before letting you join The Middle Kingdom for the fifth live-action adaptation of the adventures of Asterix and Obelix, the Dinard Festival of British Film is honoured to entrust you with the role of President of the Jury for its 33rd edition
© Hugo Kerr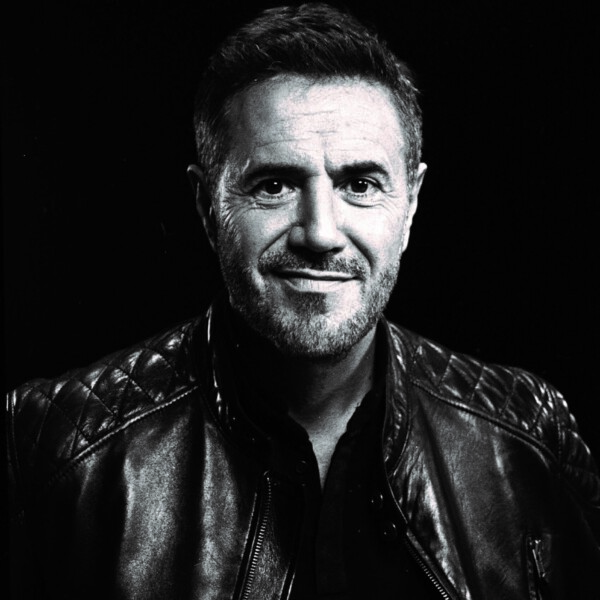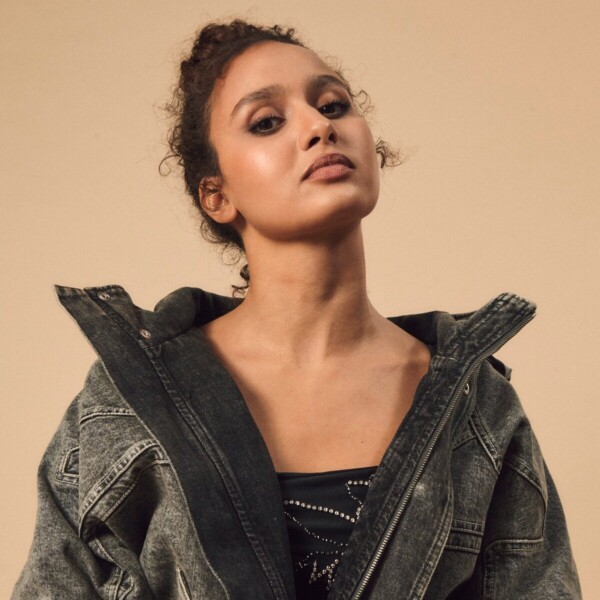 Oulaya Amamra
Jury Member
In 2016 Houda Benyamina, won all the prizes awarded to a first film at Cannes, the Lumières and the César awards. The same was true for her two actors, Oulaya Amamra (César Award for Most Promising Actress in 2017) and Déborah Lukumuena. First noticed as Héloïse Martin's best friend in Alexandre Castagnetti's "Tamara", Oulaya went on to star alongside Isabelle Adjani, Vincent Cassel and Karim Leklou in Romain Gavras' "The World is Yours".
Under the direction of André Techniné, she faced Catherine Deneuve in "L'Adieu à la nuit" and under Philippe Garrel's supervision, she found herself at the heart of a love triangle in "The Salt of Tears". First, in "Citoyen d'honneur" by Mohamed Hamidi, with Kad Merad, currently showing in French cinemas, then as the lead of the dizzying cast (Gilles Lellouche, Vincent Lacoste, Alain Chabat, Benoît Poelvoorde, Anaïs Demoustier… ) in Quentin Dupieux's "Fumer fait tousser", as the conductor Zahia Ziouani in Marie-Castille Mention- Schaar's "Divertimento" and finally in "Toutes pour une", a female version of "Les Trois Mousquetaires directed by Houda Benyamina.
© DR
Hugo Gélin
Jury Member
Jean Dujardin, Jean Rochefort, Pierre Niney, Omar Sy, Mélanie Thierry, Franç ois Civil… This dream casting exists, it is that of Hugo Gélin's career, from his short films to his features. Pierre Niney played alongside Nicolas Duvauchelle, Mélanie Thierry and Franç ois-Xavier Demaison in "Comme des frères", his first film released in 2012.
His second film, "Demain tout commence", shot mostly in London, was one of the successes of 2016, with over 3 million tickets sold, and paired Omar Sy (whom he will reunite with for three episodes of the phenomenon series "Lupin" for Netflix) and Clémence Poésy.

Under the gaze of the lunar character played by Benjamin Lavernhe, Hugo Gélin pairs Joséphine Japy and Franç ois Civil in his third feature film "Mon Inconnue", a romantic dystopia, a real visual and script delight.

He also experienced success on Canal+ with the shortcom "Casting(s)" (with Marion Cotillard, Orelsan and Eric Judor, amongst others) and as a producer of Ruben Alves' films: "La Cage dorée" (for which he is also the co-writer) in 2013 and "Miss" in 2020.

Hugo's family tree is equally idyllic: he is the grandson of actress and producer Danièle Delorme (with whom he founded his production company Zazi Films) and of an actor who has always been dear to our region, Daniel Gélin.
© Julien Panié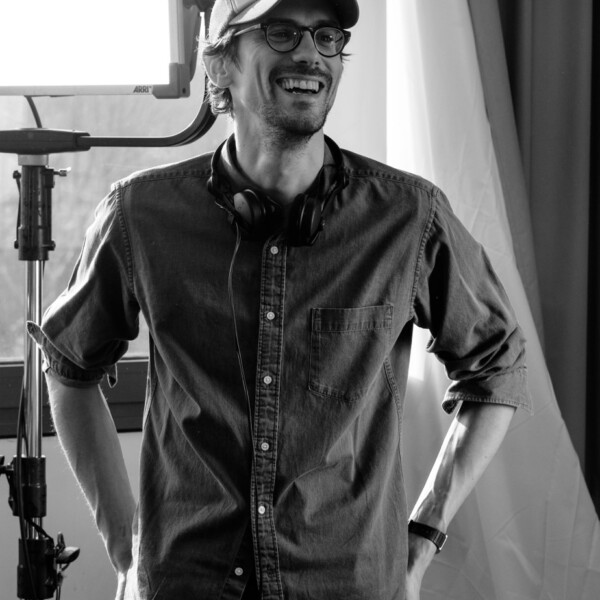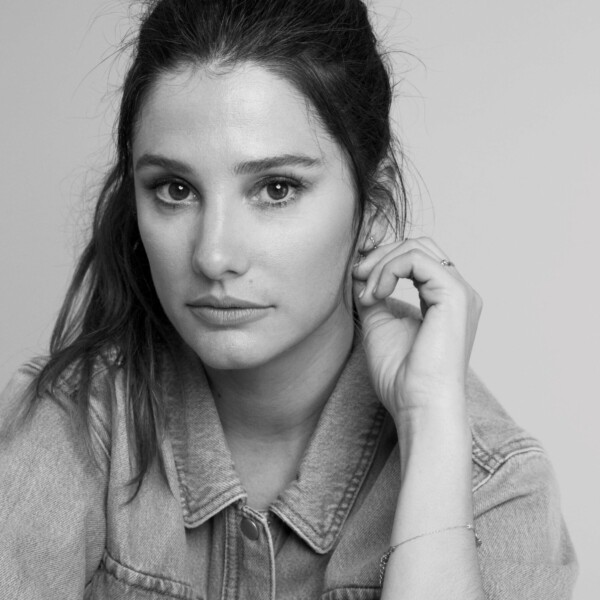 Alice Pol
Jury Member
Alice Pol is a faithful actress: when she films once with an artist, she likes to repeat the experience. She made her debut in the cinema in "Vilaine" alongside Marylou Berry, whom she later reunited with for "Joséphine". She also crossed paths twice with director Jean-Pierre Améris ("Romantics Anonymous" and "I feel better") or Guillaume Gallienne ("Maryline" and "Le Dindon"), and four times that of Clovis Cornillac ("Une folle envie", "L'Aventure des Marguerite", "Si on chantait" and "C'est magnifique", directed by the actor himself) or of Dany Boon ("A perfect plan", "Supercondriaque", "Raid Dingue" and "Le Dindon").

Alice Pol has also played an unemployed woman thinking of becoming a surrogate mother in Charlotte de Turckheim's "Qui c'est les plus forts?", Emile Zola/Guillaume Canet's wife in Daniel Thompson's "Cézanne and I", a pianist playing alongside Jean Dujardin in Claude Lelouch's "Un plus une" and the editor of a missing Antoine de Maximy in "J'irai mourir dans les Carpates".
She is currently starring in "Vieux fourneaux 2: Bons pour l'asile", a film she shares with one of her other favourite partners, Eddy Mitchell. After the first part of "Vieux fourneaux" and "Murder Party", she will be reunited with him for a fourth time in "Un petit miracle".
George Blagden
Jury Member
George Blagden is best known for leading television roles in the historical dramas Versailles and Vikings, where he plays King Louis XIV and the Anglo-Saxon monk Athelstan respectively and the episode Hang the DJ in the Black Mirror series where he plays Lenny His current film releases include Rubikon which premiered at Karlovy Vary and The Gallery interactive film that will have its world premiere at the 33rd Dinard Festival of British Film. His stage appearances have included musical theatre and playing London's West End theatres.
During lockdown in 2020, George wrote-directed- filmed-edited and created the music for a short film 'Lara' which premiered at IndieX 2020. He trained at the Guildhall School of Music and Drama.
© Charlie Carter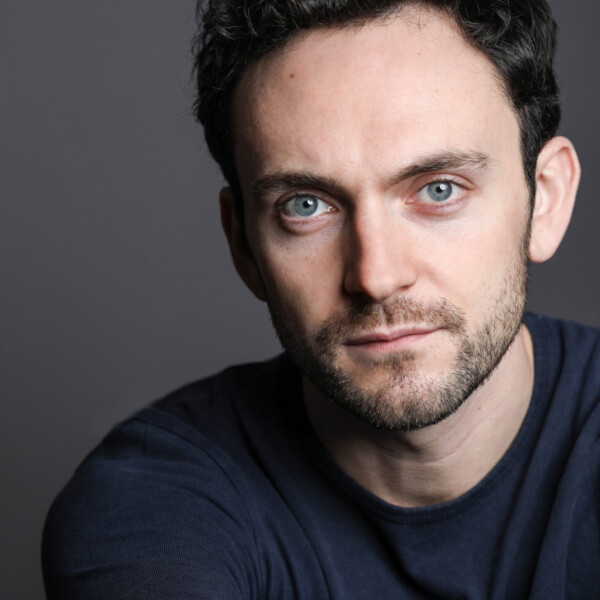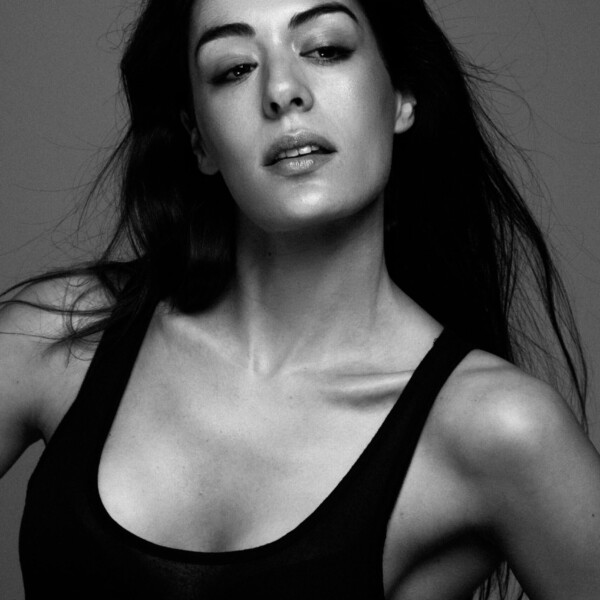 Sofia Essaïdi
Jury Member
French-Moroccan actress, songwriter and singer Sofia Essaïdi was revealed at the age of eighteen when she competed in Star Academy. This was followed by an international tour and a first album, Mon Cabaret, in 2005.
After playing the famous Cleopatra and Velma Kelly (Chicago) on stage, Sofia received the Prix des Jeunes Talents in 2010 for her performance in the TV films Aïcha. In 2018, she played in Kepler(s), selected at Séries Mania, then in 2020 in La Promesse.
She will appear in Hélène Angel's Qu'est-ce qu'elle a ma famille, adapted from the book by Marc-Olivier Fogiel. In 2022 she will star in the series Les Combattantes, as well as in the upcoming films by Mario Martone (Nostalgia), Michale Boganim (Tel Aviv-Beirut) and Olivier Marchal (Overdose).
© Florian Saez
Adrian Lester
Jury Member
Award-winning actor and director Adrian Lester CBE started his career with a string of successful West End productions including Sweeny Todd and Company, for which he received an Olivier Award for Best Actor. He played Hamlet directed by Peter Brook and starred as Henry V and Othello at the National Theatre. He played Ira Aldridge in Red Velvet in London and New York and made is Broadway debut in 2021 in The Lehman Trilogy, for which he received a Tony nomination for Best Actor. Other theatre credits including Cheek By Jowl's all male As You Like It, Guys & Dolls at the Royal Albert Hall, and the UK premieres of Cost of Living and Hymn.
Movies roles include the lead role in the political drama Primary Colors, also starring John Travolta, Emma Thompson and Kathy Bates, Day After Tomorrow, Loves Labour's Lost, As You Like It, Maybe Baby, Best, Born Romantic, Final Curtain, Case No39, Doomsday and the Oscar nominated Mary Queen of Scots.  Adrian is also well known for his TV roles including Hustle, Undercover, Life for BBC1, Trauma, Trigger Point for ITV, Riviera for SKY, Girlfriends, Red Band Society (US) and The Undeclared War for Ch4.