Edition 32 32e édition
---
Bérénice Bejo
Jury Presidente
Since Gérard Jugnot saw in you the "Meilleur Espoir féminin", the world is for you a stage without borders. In that film, you played a hairdresser's daughter who dreamed of going to the movies, and those dreams have been fulfilled for you, Bérénice Bejo. As a child you marvelled at Singin' in the Rain and Michel Hazanavicius allowed you to dive into the Hollywood of 1927 with The Artist, one of the most acclaimed French films.Before playing the character of Peppy Miller, for which you won a dozen international awards including the "César de la meilleure actrice", you had already travelled through medieval England with Heath Ledger in Brian Helgeland's E knight's Tale, played alongside Marie-France Pisier under his direction in Comme un avion and stood up to Hubert Bonnisseur de la Bath/Jean Dujardin in OSS 117: Cairo, Nest of Spies.You have inspired filmmakers around the world. The Iranian Asghar Farhadi allowed you to win an interpretation prize at Cannes in 2013 with The Past, the Canadian Ken Scott took you along in The Extraordinary Journey of the Fakir, the American Brady Corbet made you experience The Childhood of a Leader alongside Robert Pattinson, the Belgian Joaquim Lafosse directed you in After Love, and the Breton Fred Cavayé in Nothing to Hide with Stéphane de Groodt and Roschdy Zem.
You crossed paths with the Italians Marco Bellochio (Sweet Dreams) and Sergio Castellitto (Il Materiale emotivo) and you also shot in Argentina, your native country, with Pablo Traper in La Quietud.In October, you will be starring in L'Homme de la cave with François Cluzet, and next year you will be in Z (comme Z), a horror comedy by Michel Hazanavicius. And as this year's Dinard Festival of British Film brings genre cinema into competition, we are honoured that you agreed to act as President of the Jury for our 32nd edition.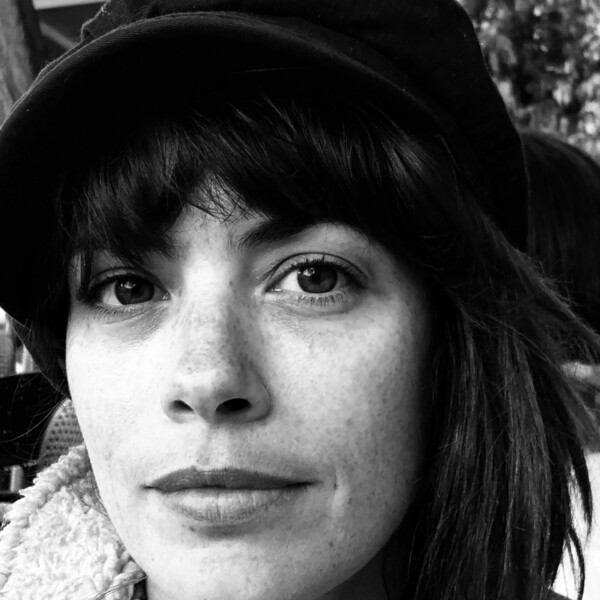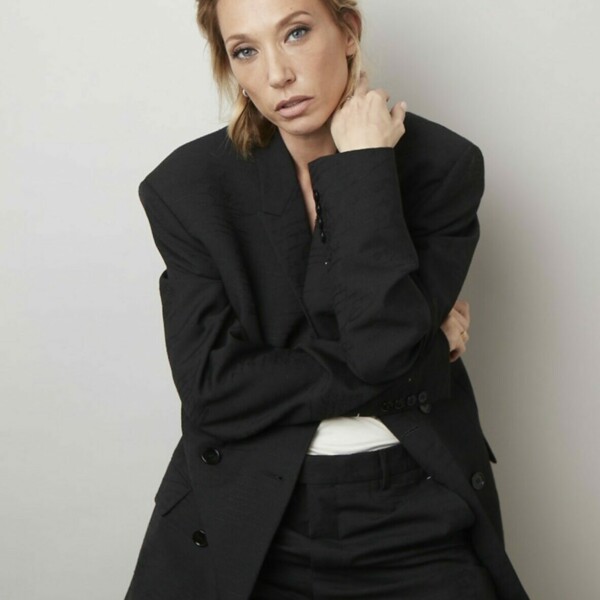 Laura Smet
Jury member
In the summer of 2007, the town of Dinard was set "Towards Zero" for the filming of Pascal Thomas' adaptation of Agatha Christie's work, with a prestigious cast including Laura Smet. She was revealed for the part of a young woman suffering from cancer in Xavier Giannoli's "Eager Bodies", as a murderous lover in Claude Chabrol's ''The Bridesmaid'' or as Catherine Frot's daughter in rural post-war France in "Le passager de l'été".

She then starred in "Frontier of Dawn» for Philippe Garrel, became «Insoupçonnable» for Gabriel Le Bomin and embraced «La Sainte Famille» for Louis-
Do de Lencquesaing. She twice played alongside her mother Nathalie Baye (in Xavier Beauvois' «The Guardians» and in Cédric Klapisch's series «Call my Agent!») before directing her in «Thomas», winner of the best short film award at the Chelsea Film Festival in New York City.
Recently on France 2, in «La Garçonne», she witnessed a murder and took on the appearance of her twin brother to investigate in the Paris of the Années folles.
She returns in 2021 as a member of the jury for the 32nd edition of the festival in this city dear to Agatha Christie.
© Luc Braquet & Agence H&K
Paul Webster
Jury member
Paul Webster is an independent producer; previously was, variously, Head of Production for Miramax Films; worked with Working Title Films where he set up and ran their Los Angeles office, created FilmFour Ltd, and formed Kudos Pictures.
He has produced films by some of the greatest international directors: David Cronenberg (Eastern Promises), Thomas Vinterberg (It's All About Love), Werner Herzog (Invincible), Walter Salles (The Motorcycle Diaries) James Gray (Little Odessa and The Yards) and Tim Robbins (Bob Roberts).Blockbusters director Matt Reeves began his directing career with The Pallbearer, also produced by Paul Webster.
Amongst the British films produced: Mel Smith's The Tall Guy, Peter Cattaneo's Lucky Break – Peter Cattaneo's The Full Monty received the Hitchcock d'Or award in 1997 -, on Once Upon A Time In The Midlands, directed by Shane Meadows, one of Dinard British Film Festival's favourite directors. He also produced the hit film Pride & Prejudice starring Keira Knightley and Matthew Macfadyen, thus began his 12 year association with director Joe Wright – Atonement, Anna Karenina and Pan.
He also took on Executive Producer duties on Serenity, written and directed by Steven Knight; God's Own Country (Hitchcock d'Or 2017) written and directed by Francis Lee, and Luxor, written and directed by Zeina Durra, Radioactive directed by Marjane Satrapi.
His most recent film, Spencer directed by Pablo Lorrain, will be released in Autumn 2021.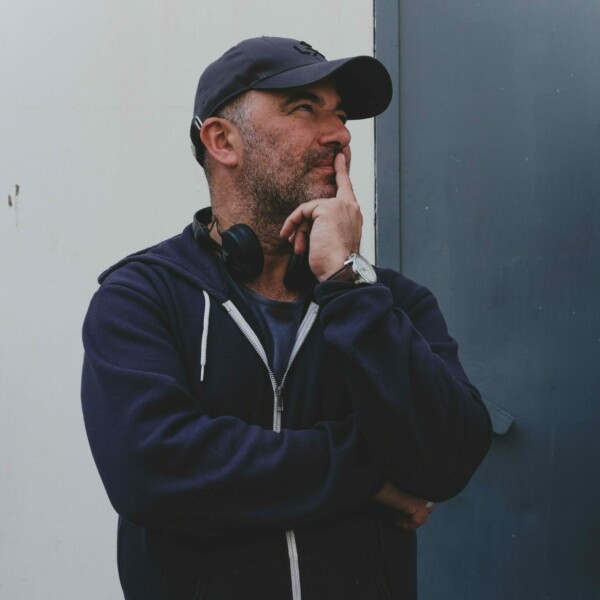 Mohamed Hamidi
Membre du Jury
In 2016, the touching story of a farmer who decides to walk to the Paris International Agricultural Show from his Algerian countryside in the company of Jacqueline, moved all of France. Jacqueline is none other than the cow in the title of the film "One Man and his Cow" that won the Grand Prix, the Audience Award and the Interpretation Award for Fatsah Bouyahmed at the Alpe d'Huez Comedy Film Festival. At the helm of this little cinematic miracle is Mohamed Hamidi, who previously directed "Né quelque part" in 2013. In this film, he directed Jamel Debbouze, of whom he is the artistic director and author of numerous sketches at Marrakech du Rire. He then enlisted the talented Gilles Lellouche, Sabrina Ouazani and Malik Bentalha to tell us that "Jusqu'ici tout va bien" (so far so good) and won the Audience Award at the Alpe d'Huez comedy film festival. He then reunited with his trusted co-writer, Alain-Michel Blanc from Saint-Malo, to narrate the peregrinations of "Une belle équipe" (a beautiful team) of female footballers from the North of France in a game that brings together Kad Merad, Alban Ivanov, Sabrina Ouazani and Laure Calamy.
Eye Haïdara
Membre du Jury
"Regarde-moi" (Look at me). The title of the film in which Eye Haïdara played her first major role was rather auspicious and announced the career that we know. Nine years later, she was reunited with director Audrey Estrougo for "Jailbirds", which gave her the opportunity to star alongside Sophie Marceau and Julie Gayet.
In the meantime, she played under the direction of Jean-Luc Godard in "Film Socialisme" and played with Guillaume Gouix in "Jimmy Rivière" and Joey Starr and Manu Payet in "Les Gorilles". In the latter, she crossed paths with Gilles Lellouche, whom she would insult three years later in one of the memorable opening scenes of the Eric Toledano/Olivier Nakkache duo's hit "C'est la Vie!". This role as Jean-Pierre Bacri's assistant in the sprawling organisation of a wedding earned Eye Haïdara a nomination for the "César du meilleur Espoir féminin" and another for the Prix Lumière in the same category.
She then went on to work on "La Lutte des classes" for Michel Leclerc and joined the cast of "Someone, Sowehere" by Cédric Klapisch and "Le Prince oublié" by Michel Hazanavicius. She inspired the duo Matthieu Delaporte and Alexandre de la Patellière for the TV version of "Papa ou maman" and had to deal with "Un Homme d'honneur" played by Kad Merad for TF1 last spring.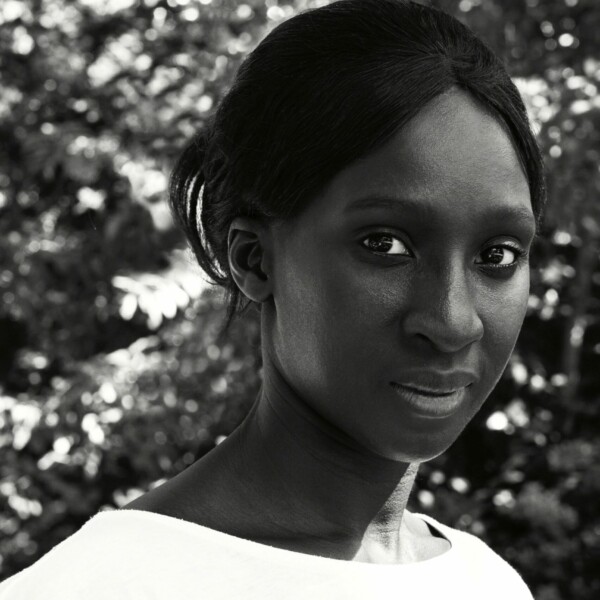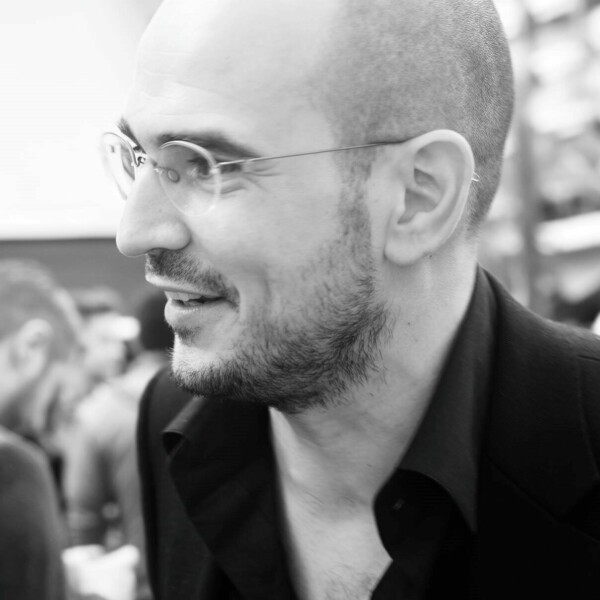 Jean Des Forêts
(Français) Membre du Jury
In 2016, a film challenged all the senses of the audience, from swooning to pampering, from repulsion to adoration as it told the story of a young girl from a traditionally vegetarian family's conversion to the carnivorous world, even to cannibalism. This first feature film, "Raw", made it clear that genre cinema could also be French and written by a woman, revealing the first woman to win a Palme d'Or solo by herself five years later. Jean des Forêts, the producer of "Raw", as a true scout for international talent, also followed the first steps of Argentina's Jazmín López ("Leones") or those of Fabien Gorgeart ("Diane a les épaules") with whom he collaborated again on "La Vraie famille". The latter won the Premier Valois du Jury and the Valois de la meilleure actrice for Mélanie Thierry at the last Angoulême Film Festival. 
He also produced "Aloys" by Swiss Tobias Nölle and "The Fixer" by Romanian Adrian Sitaru. With his company Petit Film, he won the César 'de la meilleure adaptation' for Stéphane Demoustier's "La Fille au bracelet", with whom he is developing a new project.  He is currently producing "Reines", the first film of Yasmine Benkiran, and "100,000 light years", Virgil Vernier's third one. He is also works on the other side of the Channel where he has just produced "Earwig , the first film in English by Lucile Hadzihalilovic with Alex Lawther and Romola Garai in the main roles, co-produced in England.
Finnegan Oldfield
Membre du Jury
Like Liam Neeson or Daniel Craig, Finnegan Oldfield is a Liverpool Football Club fan. And just like his fellow Britons, he likes to explore radically different worlds from one film to the next.He starred in Nabil Ben Yadi's "The Marchers",Tristan Aurouet's "Mineurs 27" and Clément Cogitore's "Ni le ciel, ni la terre" – he received an acting award at the Jean Carmet Festival. He was noted for his part as the son of François Damiens in Thomas Bidegain's "Les Cowboys".From then on, this native of Lewes, in the south-east of England, became a key figure in French cinema.
We find him in a "Bang Gang (A Modern Love Story)"organised by Eva Husson, in a supermarket for a "Nocturama" orchestrated by Bertrand Bonello, in "Heal the Living" for Katell Quillévéré, in Eric Barbier's "La Promesses de l'aube". He then played the lead role in "Marvin ou la belle éducation" for Anne Fontaine and as "Le Poulain" of Alexandra Lamy for Mathieu Sapin.
After embarking on the space odyssey in "Gagarine" directed by Fanny Liatard and Jérémy Trouilh, he is now back on Earth in "La Terre des hommes" by Naël Marandin and plays the main role in the series "Gone for Good" on Netflix.