The Effects of Lying L'histoire
Naveen a toujours vécu selon les règles : c'est un mari fidèle et un père aimant. Mais après avoir découvert Simran, sa fille adolescente, en pleine crise de boulimie, puis sa femme Sangeeta au lit avec son frère, des secrets vieux des dizaines d'années refont surface, l'obligeant à faire face à la réalité de leur situation. Une comédie sombre mais émouvante, qui tente de changer la représentation des familles asiatiques britanniques actuelles sur les écrans du monde entier.
Naveen has lived his life by the book; he's a loyal husband and loving father. But after finding his teenage daughter Simran secretly gorging herself and his dissatisfied wife Sangeeta in bed with his brother, secrets that have festered for decades come pouring out, forcing him to face up to the reality of who he really is. A dark comedy with real heart, that seeks to bring a new and urgent representation of contemporary British Asian families to international screens.
United Kingdom
2023
Couleur
85'
Scénario James Hey Photographie Adam Singodia Montage Josh Whitelaw · Musique Luis Almau · Production Jon Tarcy, Bonaparte Films · Avec Ace Bhatti, Adam Bregman, Navin Chowdhry, Shaheen Khan, Deepal Parmar, , Bhasker Patel, Lauren Patel, Laila Rouass, Jon Tarcy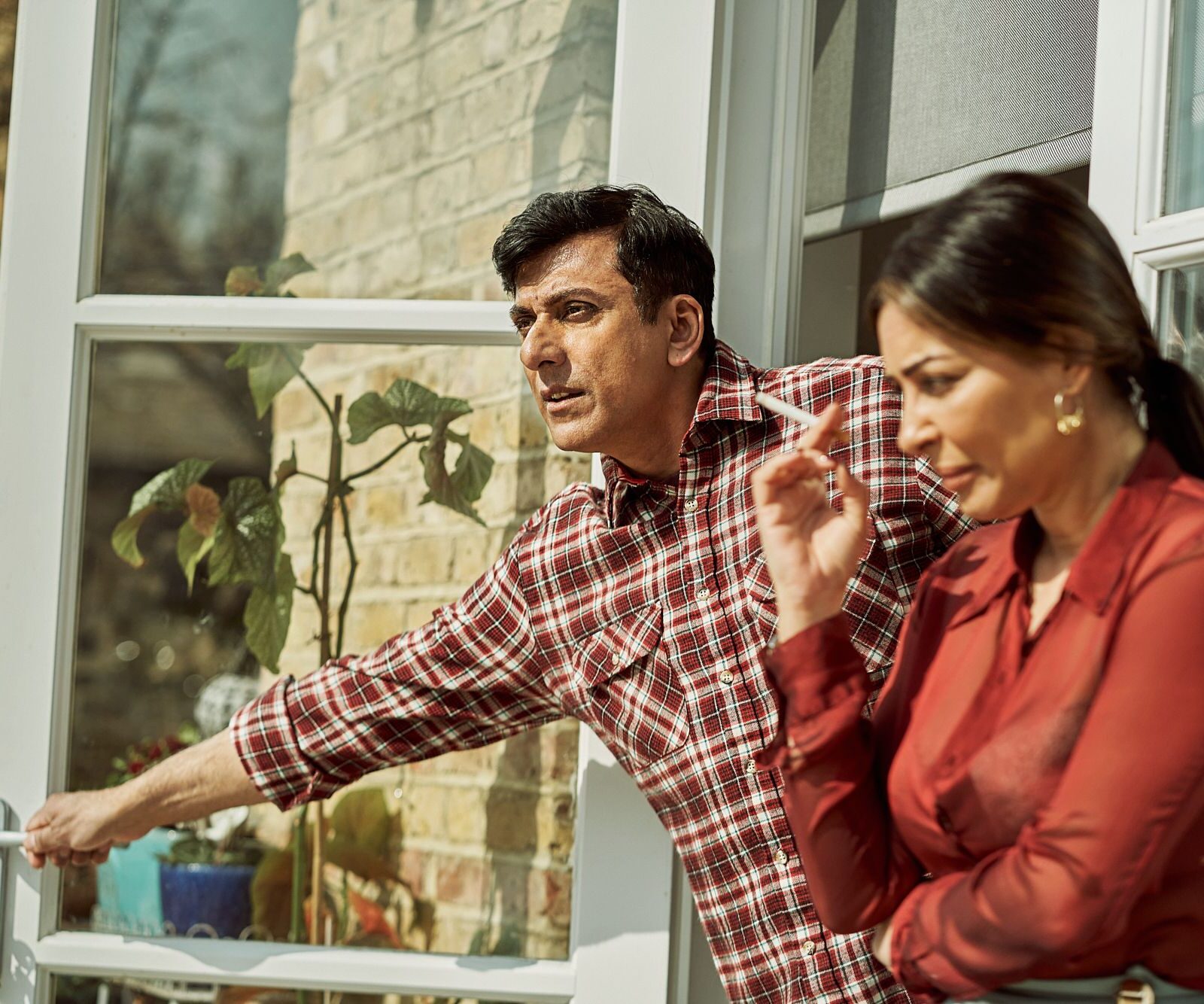 Les projections
#COVID-19 À la suite des décisions gouvernementales annoncées pour faire face à la crise sanitaire actuelle, les projections ne pourront pas se tenir du …
Les projections
(édition en cours)
27 September 2023

20:00

>

21:27

Buy
28 September 2023

17:30

>

19:10

Buy
29 September 2023

En présence de • Isher Sahota, Ace Bhatti, Jon Tarcy

10:30

>

12:10

Buy
30 September 2023

En présence de • Isher Sahota, Ace Bhatti, Jon Tarcy

11:45

>

13:25

Buy
<!- View not found ->