The Clash L'histoire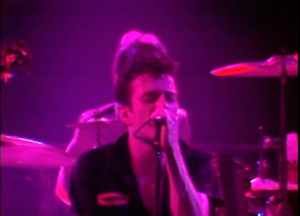 Le mythique groupe britannique The Clash, mené par son charismatique leader Joe Strummer, électrise le Palace de son énergie insolente et rebelle. Punk is not dead !
The mythical British band The Clash, led by its charismatic leader Joe Strummer, electrifies the Palace with its insolent and rebellious energy. Punk is not dead!
En partenariat

Les projections
#COVID-19 À la suite des décisions gouvernementales annoncées pour faire face à la crise sanitaire actuelle, les projections ne pourront pas se tenir du …

Regrettable, aucune projection de ce film n'est programmée...

Regrettable, aucune projection de ce film n'est programmée...

<!- View not found ->