Sweet Sue L'histoire
Sweet Sue est une comédie dramatique intimiste sur l'isolement social et les mesures que nous prenons pour obtenir un moment de répit. Un regard sombre, drôle mais aussi plein d'espoir sur des personnes ordinaires, qui se trompent toutes un peu à leur manière. Sue, la cinquantaine, est enfin prête à rencontrer quelqu'un. Lorsqu'elle fait la connaissance du mystérieux motard Ron à l'enterrement de son frère, les étincelles jaillissent. Mais leur idylle est mise à mal par Anthony, le fils de Ron. Sue aura-t-elle assez d'imagination pour rassembler cette famille peu conventionnelle et lui donner une chance d'être heureuse ?
Sweet Sue is an intimate comedy-drama about social isolation, and the lengths we go to for a moment of respite. A bleak, funny but also hopeful look at familiar people, all getting it a bit wrong in their own unique way. Fifty-something Sue is finally back on the dating scene. When she meets mysterious biker Ron at her brother's funeral, sparks fly. But their idyll is broken by Ron's son Anthony. Will Sue find the imagination to bring this unconventional family together for a chance at happiness?
United Kingdom
2023
Couleur
97'
Scénario Leo Leigh Photographie Simona Sunsea Montage Paco Sweetman · Musique Eska Mtungwazi · Production Andy Brunskill, Tim Nash, Scott O'Donnell, Somesuch · Avec Nick Holder, Maggie O'Neill, Tony Pitts, Harry Trevaldwyn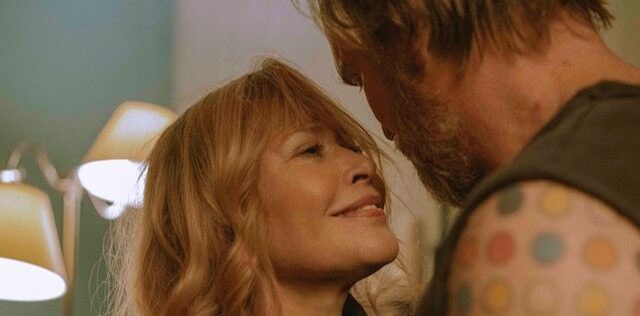 Les projections
#COVID-19 À la suite des décisions gouvernementales annoncées pour faire face à la crise sanitaire actuelle, les projections ne pourront pas se tenir du …
Les projections
(édition en cours)
16:00

>

17:37

28 September 2023

En présence de • Leo Leigh, Scott O'Donnell, Andy Brunskill, Safitri Widagdo, James Riley

18:30

>

20:07

Buy
29 September 2023

18:00

>

19:37

Buy
30 September 2023

14:00

>

15:52

Buy
1 October 2023

16:00

>

17:37

1 October 2023

16:00

>

17:52

Buy
<!- View not found ->