Toi & Moi ? (Rye Lane) L'histoire
Les chemins de Dom et Yas se croisent au pire moment qui soit : Dom pleure à chaudes larmes dans des toilettes, faute de pouvoir affronter le repas gênant avec son ex qui s'annonce. Yas décide alors d'aider Dom à faire face à cette épreuve tant redoutée et lui propose d'être son cavalier. À cette rencontre maladroite et mignonne, s'ensuit une journée dans la joie et la spontanéité : tous deux parcourent Peckham, ses karaokés, ses stands de restauration rapide et ses aires de jeux, tout en envisageant d'ouvrir à nouveau leurs coeurs.
Dom and Yas' paths collide at the worst possible time, with Dom uglycrying in a toilet stall, failing to prepare for an awkward meal with his ex. Freewheeling Yas then decides to help Dom confront the dreaded event by offering to show up as Dom's date. From the most awkward meeting cute follows a day of impulsive and joyous mayhem, as the two roam Peckham through karaoke bars, fast food stalls and playgrounds, all the while getting closer toward the possibility of opening their hearts again.
United Kingdom
2023
Couleur
82'
Scénario Nathan Bryon, Tom Melia Photographie Olan Collardy Montage Victoria Boydell · Musique Kwes · Production Yvonne Isimeme Ibazebo, Damian Jones, BBC Films, DJ Films · Avec David Jonsson, Vivian Oparah, Alice Ewkin, Munya Chawawa, Simon Manyonda, Karene Peter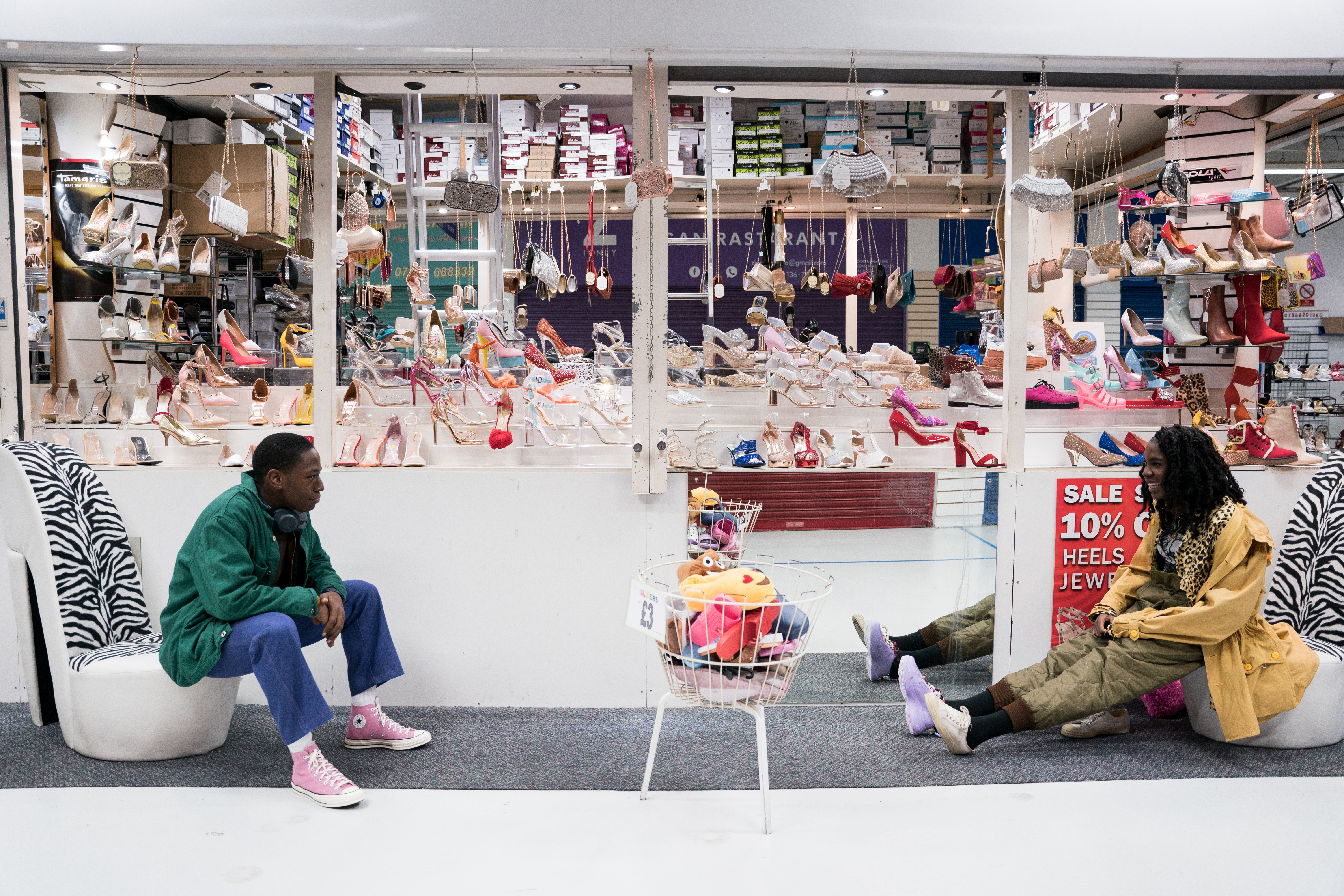 Les projections
#COVID-19 À la suite des décisions gouvernementales annoncées pour faire face à la crise sanitaire actuelle, les projections ne pourront pas se tenir du …
Les projections
(édition en cours)
27 September 2023

14:00

>

15:22

Buy
29 September 2023

14:30

>

16:07

Buy
30 September 2023

16:00

>

17:22

Buy
1 October 2023

14:00

>

15:22

Buy
<!- View not found ->